What do you use to cook while camping?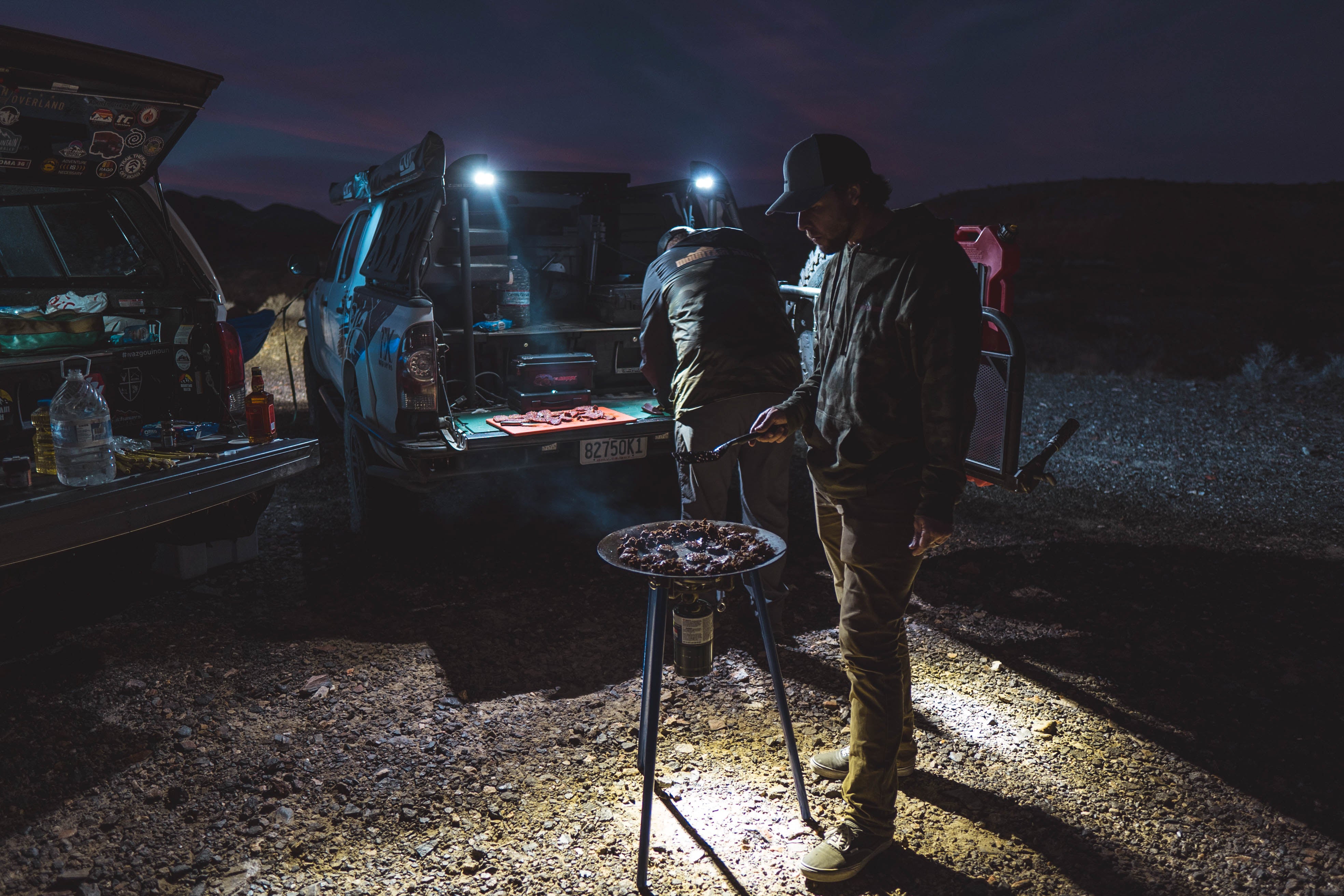 The equipment we use the most when camping besides our rigs is our Tembotusk Scottle, we are continuesly using it on our trips.
Through out the years of camping or overloading, whatever you feel better calling it, we have cooked our meals with other equipment, but nothing is better to cook on than the Tembotusk Scottle and also the easiest to clean up.
We have used the small stoves, but it's always a mess and your equipment is never the same.
We love planning our trips as a group and we plan out our meals through out the trip. We always carry some Mountain House also with us, just incase any one gets to lazy to cook or just wants something quick to eat.
We always say, never leave home with out it, even when out on the gun range we will pop out the Tembotusk Scottle and throw some steaks on it for the crew.
Always be prepared and enjoy the adventure.