Top 5 Destinations to visit in the Southwestern United States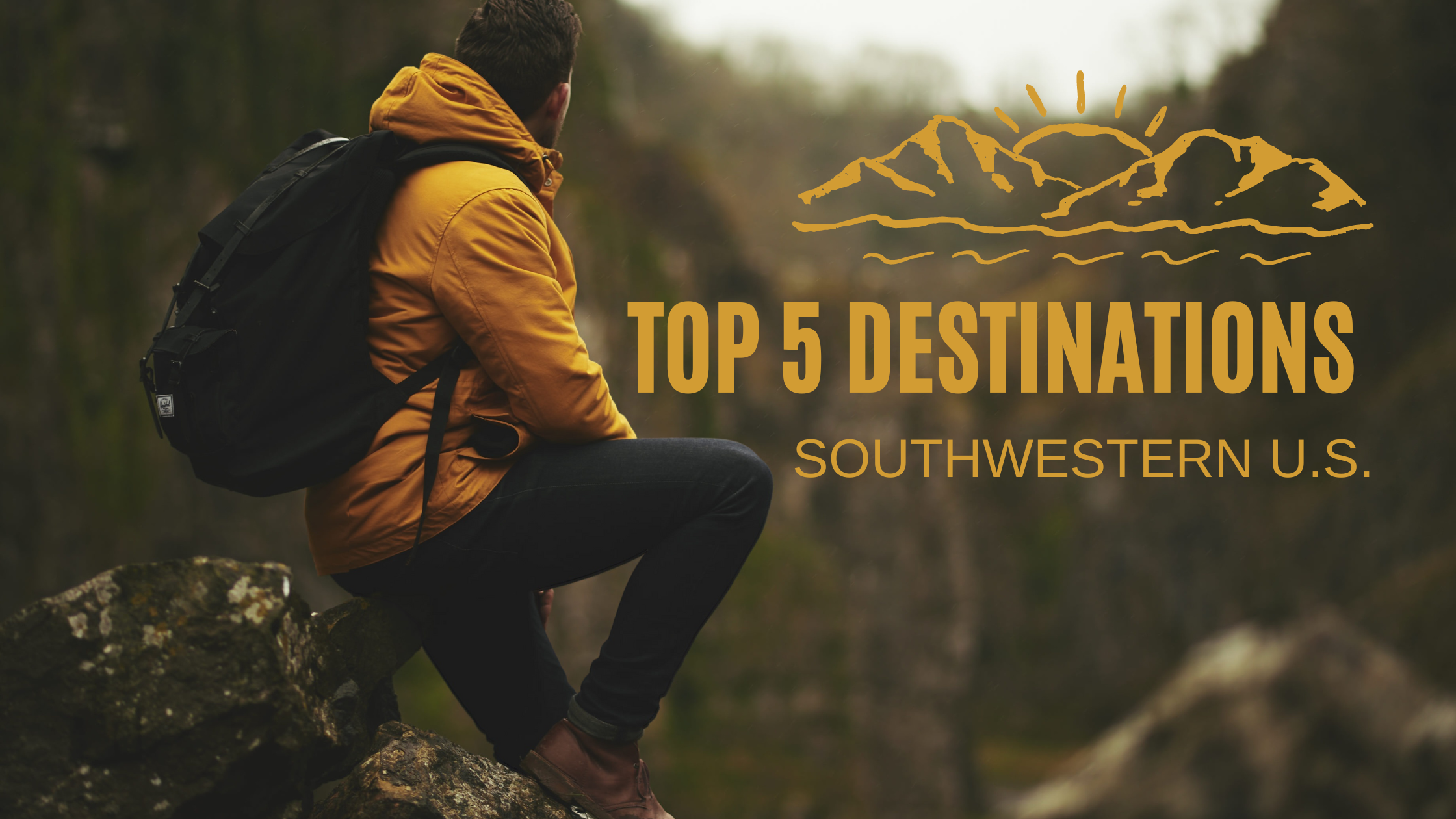 Grand Canyon National Park, Arizona: The Grand Canyon is one of the most iconic natural wonders in the world and is a must-visit for anyone exploring the southwestern United States. With its vast expanse of multicolored rock formations, deep gorges, and breathtaking views, the Grand Canyon is a hiker's paradise and an ideal destination for outdoor enthusiasts.

Moab, Utah: Moab is a popular destination for adventure sports, including mountain biking, rock climbing, and off-roading. The area is home to Arches National Park and Canyonlands National Park, both of which offer stunning vistas and opportunities for exploration.

Sedona, Arizona: Sedona is known for its beautiful red rock formations and vibrant arts community. The city is surrounded by breathtaking natural beauty and is a popular destination for hiking, scenic drives, and spiritual rejuvenation.

Santa Fe, New Mexico: Santa Fe is a historic city with a rich cultural heritage and vibrant arts scene. The city is home to a number of world-class museums, galleries, and cultural institutions, as well as a thriving foodie scene.

Joshua Tree National Park, California: Joshua Tree National Park is a unique and beautiful destination that is known for its surreal landscape of towering Joshua trees and otherworldly rock formations. The park offers a range of outdoor activities, including hiking, rock climbing, and stargazing, and is an ideal destination for those seeking a peaceful and scenic getaway.