Top 4 items recommended for Overlanding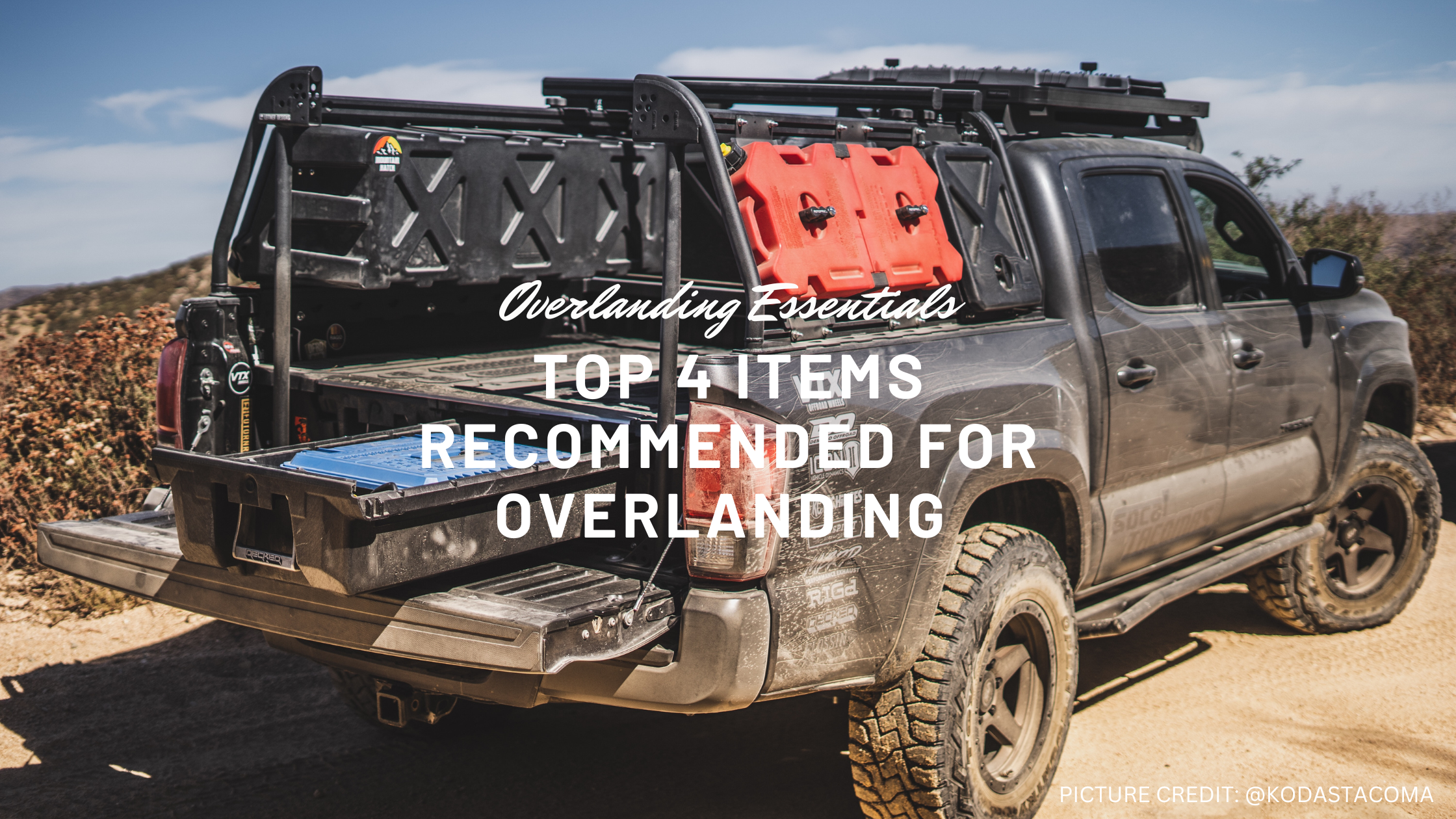 Overlanding is a thrilling and adventurous way to explore the great outdoors. If you're planning an overland adventure, you need the right gear to make the journey comfortable and efficient. In this blog, we'll take a look at four must-have products for any overlanding trip: Leitner Designs, Tembotusk Skottle, Decked Drawers, and a rooftop tent.
Leitner Designs is a company that specializes in overlanding gear, and their products are some of the best in the industry. Their bed racks are particularly popular, providing a secure and sturdy platform for carrying equipment and gear. Their products are designed for easy installation and removal, making them ideal for those who want to quickly modify their vehicle for different adventures.
Cooking is an essential part of any overlanding trip, and the Tembotusk Skottle is the perfect solution for outdoor cooking. The Skottle is a portable, propane-powered stove that's perfect for cooking up delicious meals on the go. It's also easy to clean, making it a favorite among overlanders who want to minimize cleanup time.
Storage is always a challenge when overlanding, but the Decked Drawers make it easy to organize and access your gear. These drawers are designed to fit in the bed of a truck, and they provide secure and weatherproof storage for everything from tools to camping gear. The drawers slide out easily, making it easy to access your gear no matter where you are.
When it comes to overlanding, a roof top tent is a game-changer. These tents attach to the roof of your vehicle and provide a comfortable and secure place to sleep. They're easy to set up and take down, and they keep you off the ground and away from any critters or bugs that might be lurking in the wilderness.
In conclusion, if you're planning an overlanding adventure, investing in high-quality gear is a must. The Leitner Designs bed rack, Tembotusk Skottle, Decked Drawers, and roof top tent are all products that can make your trip more comfortable and enjoyable. Whether you're a seasoned overlander or just starting out, these products are sure to enhance your next outdoor adventure.