The Popularity of Toyota Tacoma & 4Runner in Overlanding.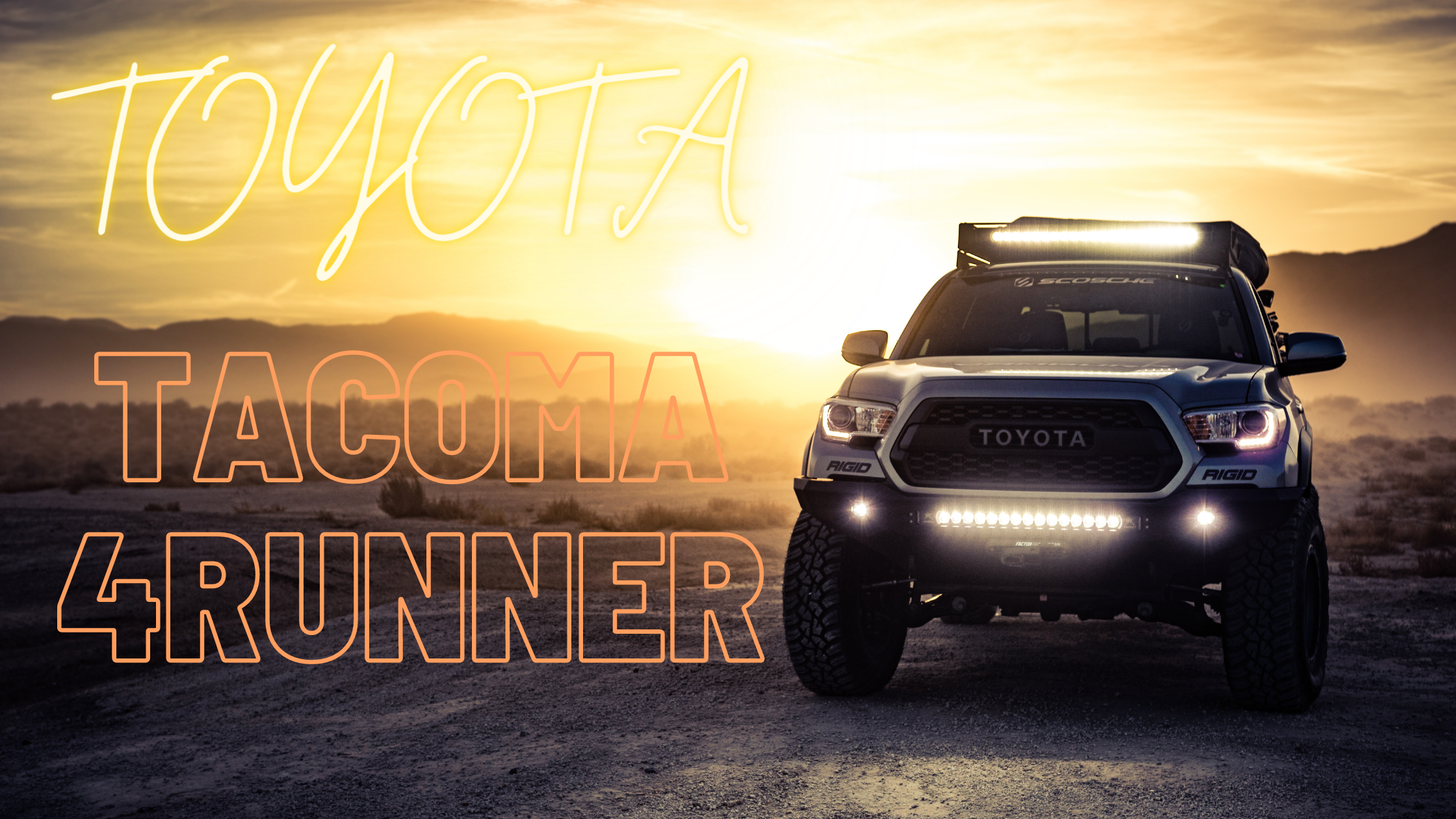 The Toyota Tacoma and 4Runner are popular choices for overlanding for a few key reasons. Firstly, they are renowned for their reliability and durability. Toyota is known for producing vehicles that can withstand harsh conditions and heavy use, which makes them ideal for off-road adventures. Additionally, the Tacoma and 4Runner are both designed with ruggedness in mind, featuring high ground clearance, strong suspension systems, and off-road tires, which help them tackle challenging terrain.
Another factor that contributes to their popularity in overlanding is their aftermarket support. There are many companies that specialize in producing parts and accessories specifically for these vehicles, making it easier for enthusiasts to modify them for their off-road needs. This includes everything from suspension upgrades to roof racks, and even specialized camping gear designed to fit these vehicles.
Finally, the Tacoma and 4Runner are popular choices for overlanding because of their versatility. They are both capable of serving as both daily drivers and off-road machines, making them practical for those who need a vehicle that can handle a variety of situations. They are also available in a range of configurations, from basic models to fully loaded trims, allowing buyers to tailor their vehicle to their specific needs and budget.