New Leitner Designs 4.8 Gallon HydroPod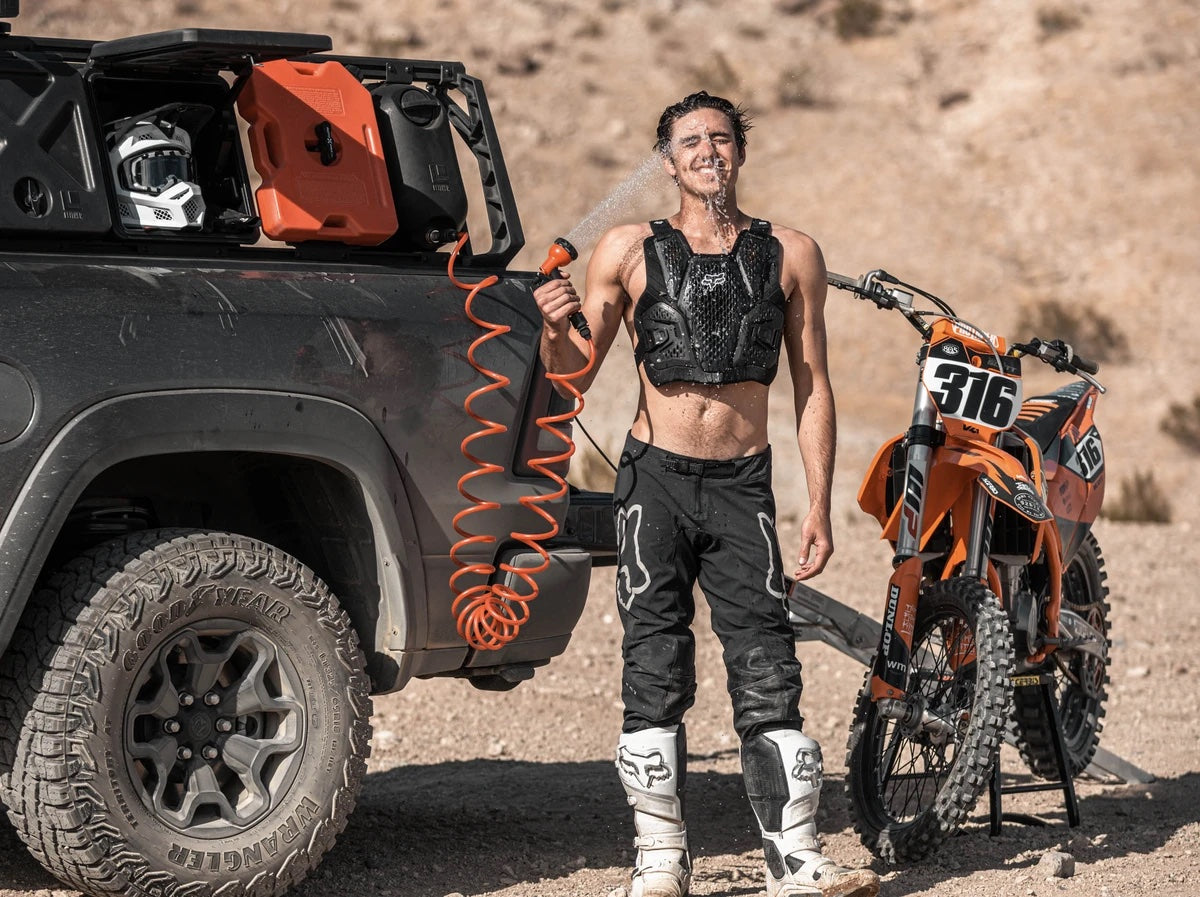 The All-New Leitner Designs HydroPOD is an in-line, rack mounted shower system that compliments Leitner's full product line of accessories.  The HydroPOD tank can hold up to 4.8 gallons of potable water for all of your showering pleasures.
The hose is 20' long and reaches the engine compartment even when mounted in the very back of the Active Cargo System.  You can pressurize the unit at any time using the integrated custom engineered high-efficiency Leitner hand pump.
After a long day of surfing, riding your dirt bike, hiking, and just about any outdoor activity you can shower off and feel fresh for your campfire session. 
I had the pleasure to work on this project with Leitner Designs and actually came up with the name while I had a HydroFlask in my hand. Bernard Leitner made sure this product would come out perfect after months and months of testing. 
What is better than to always have potable water with you at all times. Myself specifically carry two of them, so I'm carrying almost 10 gallons of water at all times. Its great for cleaning your dishes, I mostly use it to clean the Mountain Hatch tailgate and my Front Runner Kitchen Set.