MIDLAND MXT500 & MIDLAND X-TALKER Two-Way Radios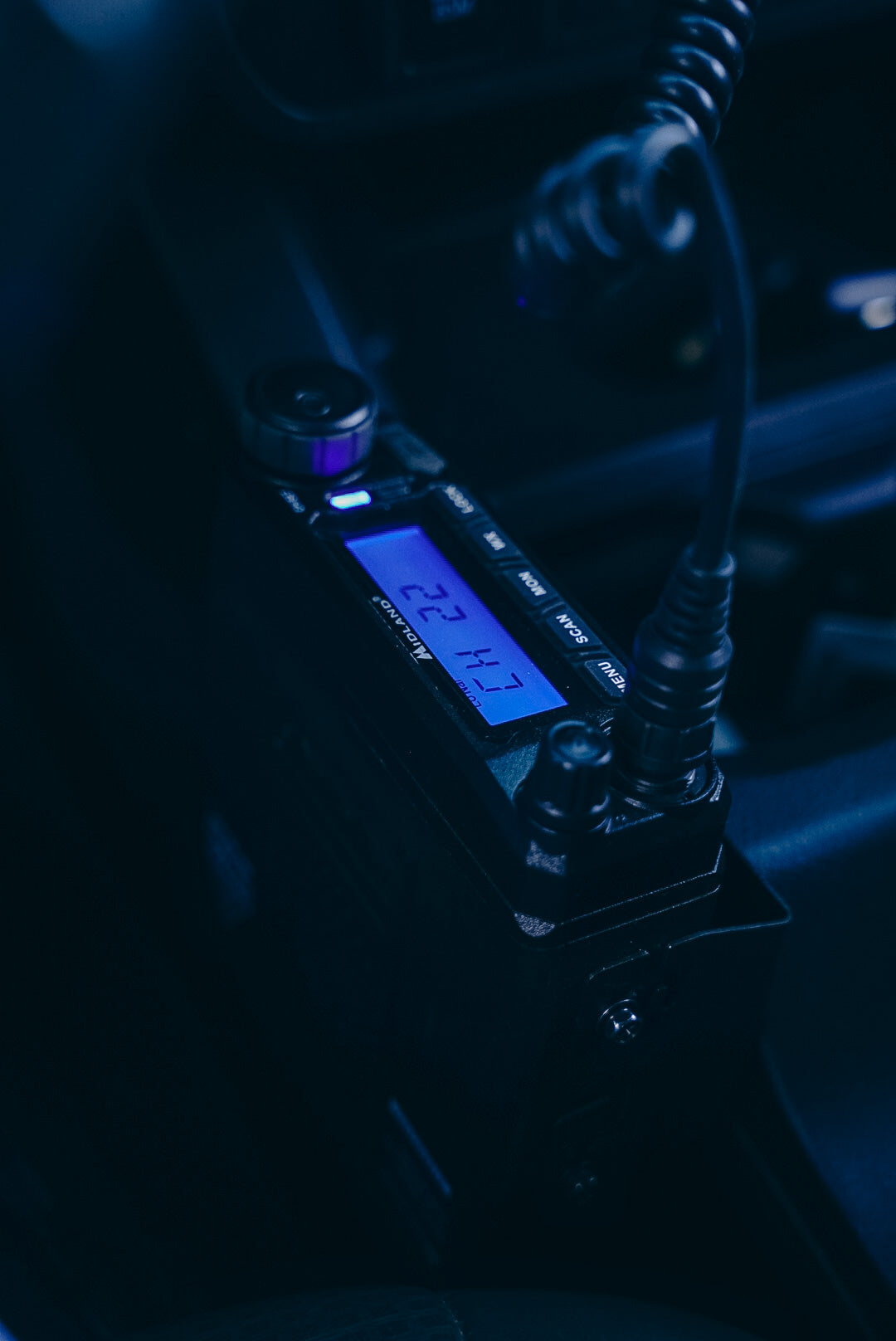 THE MIDLAND MXT500 GMRS RADIO
Midland is one of the household names in two way radios. I had their MXT105 for over 4 years and it never gave me any issues. I was in the market for a new upgrade and this is why I chose the MXT500 radio from Midland. 
I also wanted something I could carry on my persons at all time. The MXT500 will be bolted into my vehicle so how could I keep communications if I was out and about? That's why I decided to add a version of the Midland X-Talker Two-Way Radio to my arsenal.
THE MXT500
The MXT 500 GMRS two-way radio is a powerful radio from Midland. It boasts an array of features that you would only expect from a top-of-the-line company. It supports all high powered GRMS channels and full repeater support. It delivers up to 50 watts of power which is the most allowed by law and allows you to select from 3 levels of power.
The MXT500 is a great choice for all applications since it has an IP66 waterproof rating. Enough to hold up to heavy rain or full contact with a stream of water. It includes a USB-C port for quick charging of any devices such as a smart phone or even other handheld radios.
Some major features Midland put into this radio is really intuitive. You can do all the programming from the main panel, you can access your privacy codes and channels from the main face. 
You can access the the narrow band and wide band capabilities.  You can get into repeater channels to further expand the radios range and they made it extremely user friendly. If you really decide to dive into the full features and capabilities, the radio connects with a computer so you can program via laptop/desktop.
 If you are interested in a deeper dive of the functions of the unit please refer to these videos that provide a great look into the product.
FEATURES
One Year Manufacturer Warranty
IP66 Resistant
Factory Resets
15 GRMS Simplex Channels
8 GRMS Repeater Channels
142 Privacy Codes (38 CTCSS/104 DCS)
50 Watts of Full Output Power
3.5mm Audio Jack
USB-C Power 
Split Privacy Tones
NOAA Weather Radio 
Backlit LCD Displays with several brightness levels
7 Display Color Options
3 Power Levels
Narrow Band / Wideband 
Channel Scanning Features
Silent Operation
Adjustable Squeltch
Power and TX Led Indicator
Signal Strength Indicator
Auto Power Off
Timeout Timer capabilities
Keypad Lock
Monitor Function
Audible Button Beeps
Intercom Jack Port
PC Programmable
MXT 500 PACKAGING
INCLUDED IN PACKAGE
MIDXLAND MXT500 Micromobile 2 -way Radio
Antenna
Detachable Radio Mount
Antenna
Mounting Hardware
Hand Microphone
12v Power Cord
Owners Manual
Quick Installation in 2016/3rd Generation Tacoma
This is how I personally mounted the radio in my Tacoma. I don't like having too much clutter on the dash so I wanted to put the radio somewhere where it was mostly out of sight.
MAIN UNIT WITH 4 BOLTS
BOLTS SLIDE INTO TRACK ( both side of unit )
MOUNTED to Center Console next to cupholder
I found this area of the center console to have the thickest portion of plastic, which would hold the unit the best. The previous holes to the left is where my old MXT105 unit was placed. The MXT 500 did not fit in this same area without being a hindrance to my leg space.
MXT 500 secured in place.
I have the power running straight to the battery, this ensures full power to the unit. 
Antenna Install
I routed the antenna wires through the driver side firewall boot, this allowed me to cleanly install somewhere on the hood. Final placement is actually now closer to my driver side window. This is preference on where you want your antenna to be installed. There are other kits that allow to mount to numerous attachments.
Bolts secured mount onto the side of the hood.
Midland X-Talker Two-Way Radios Extreme Dual Pack
The Versatility of this two pack is unmatched. You could use these radios on Hike's, family vacations, music festivals, the possibilities are endless. The package itself comes with a Desktop charger but when you're out and  about the radios have a micro USB which allows you to charge basically anywhere. 
They're very easy to use and have long battery life thanks to the rechargeable batteries. 
X-Talker Radios come with a desktop charger, as well as a Micro USB charging port on each unit. 
I decided to pair my MXT 500 with these two hand-held X -Talker bundle radios from Midland because while my truck is parked, I could always have these on me in case any type of communication is needed. Since the MXT 500 is bolted down to the truck, this was a great alternative to make sure my communication system is always available to me. 
We used these radios on the beach, at camp, at a couple different music festivals and we never had to worry about needing cell phone reception or data signal to send out communications. They are really reliable in the sense that you are not struggling to get in touch with someone else . This could be very important to people who have kids, families or situations where reliable contact is needed. 
Features
GMRS Two-Way Radio
Easy Button Access
40 Mile Range
Weather Alert Radio w/weather Scan
22+14 Extra Channels and 121 PRivacy Codes
Water Resistant
9 eVOX Hands Free Operation
Vibrate Mode / Silent
3 Selectable Power Settings
Final Thoughts
The MXT500 Combo with the handheld 2 way radios from Midland is a great combo to have in your arsenal. These allow me and my friends/family to know that in a pinch we have a dependable communication system that  will allow us to keep in touch. The MXT500 is a great choice for a radio that will probably outlast your vehicle. There are other alternatives in their line-up if you feel like some of the features may not appeal to you. Click Here to check out Midland's bundle offers and sales. Some of these packages are extremely cost friendly and will get the job done. 
There are many two way radios and companies selling similar units, but with Midlands continuous R&D and support of the many outdoor lifestyles their radios area used for, I thought going Midland was the right investment to go with. Their work and involvement in the local communities, off-road clubs, off-road events, police departments, fire departments and many para military outfits is one of the main reasons I chose midland. They are a great company who back their products.