Dometic - Essential upgrade for your adventures!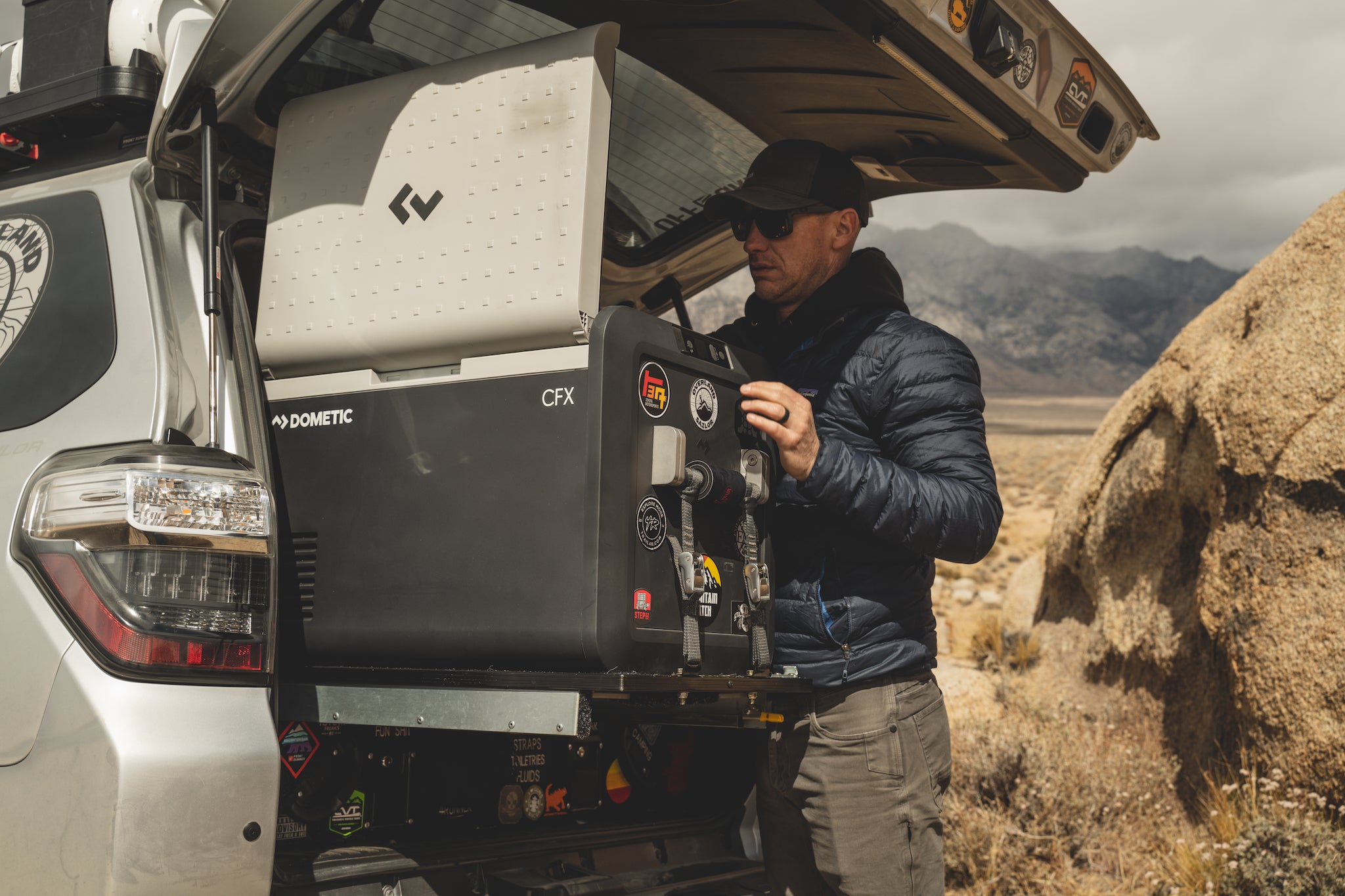 In today's market there are hundreds of options to make your offroad, overland, or camping adventures more functional. I'm gonna tell you about one of those functional items that should be at the top of everyones wishlist. The Dometic line of 12V Fridges.
For years we have relied on ice to cool our food and drinks for single day and multi-day trips exploring the outdoors. It's time to shift that focus to function and efficiency. There are some very distinct advantages to using a fridge on your next adventure. First, no ice to deal with. Everyone knows the inherent drawbacks of that method. Second, ice takes up space. An ice chest packed properly will reduce space to a little over half. That's a lot of space lost if you plan on a week long adventure. I promise you'll enjoy the trip more without refilling the ice and sloshing water when the ice melts.  
We use the Dometic 55IM. It fit our needs perfectly for a family of four. We typically plan for a week without hitting a grocery store. That's a large amount of food to keep cold. Sure, there are numerous companies trying to get your business by selling you a story without the longevity and superior parts to back it up. In the two years we've been running our Dometic, we've had zero issues. From day one it has been a workhorse for us and our adventures. When the time comes to upgrade, Dometic will certainly be in our cart when it's time to check out. 
The Dometic line of fridges have something for everyone. Some things to consider when selecting a Dometic fridge for your next adventure...
1. How long is average the trip? How many people on your adventure? Fresh veggies, meats and eggs take up the most space. Do you eat fresh all the time or do you prepackage your meals? This will give you a good idea of the size you'll want. 
2. Where is it going to reside in your vehicle? Ours is in the back of a 4 Runner with a drawer system. The 55IM fits perfectly, if we had a 75 DZ, it would have to be mounted in a different direction or location. Bottom line...pay attention to the space and plan around it.
No matter what size you go with, rest assured that you'll have the highest quality fridge on the market. You won't be disappointed!