Discovering the Western US - Three Must-Do Trips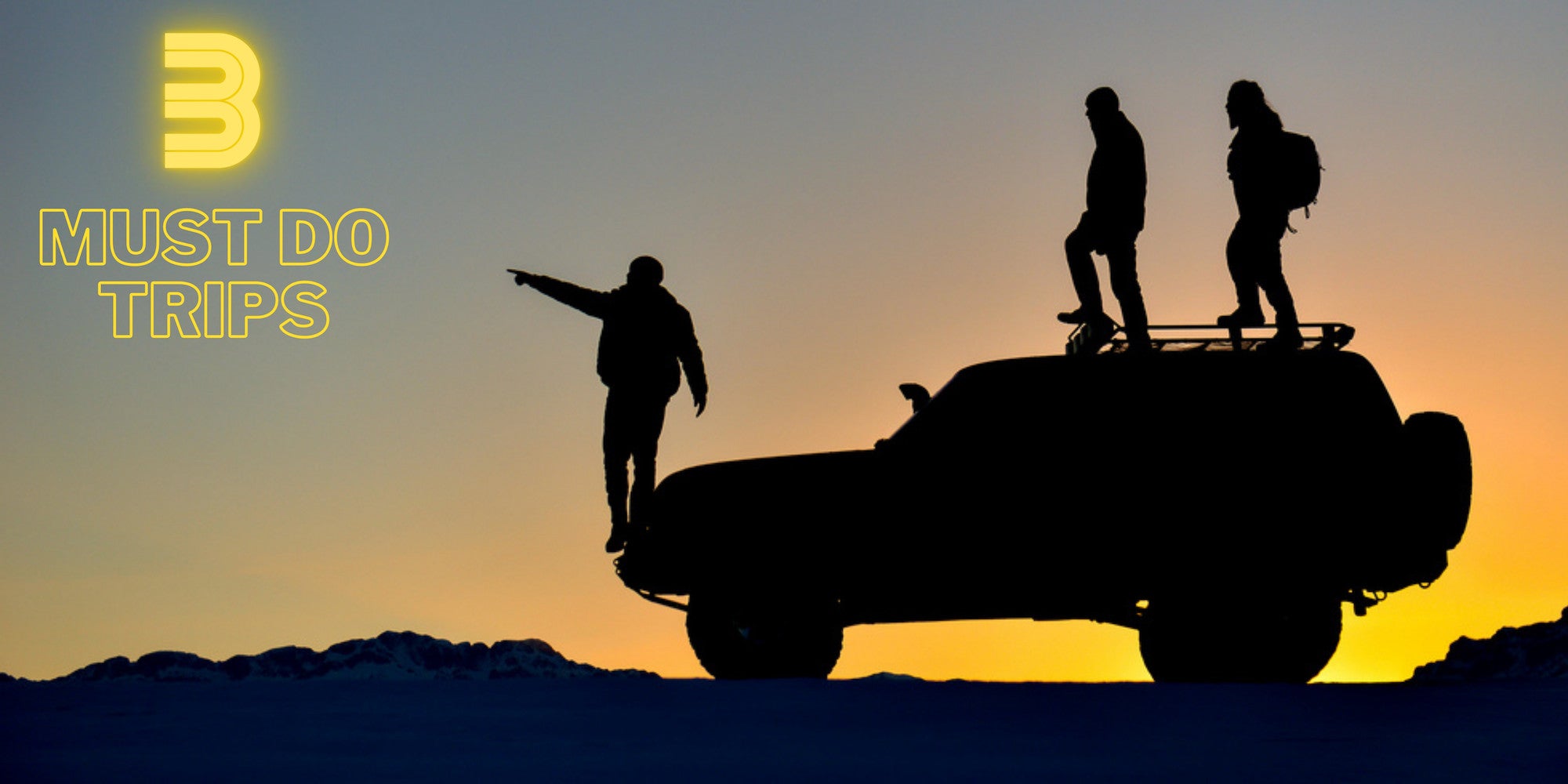 Now that the holidays are over, I'm sure you've been thinking about your next adventure. If you're like me your mind is always wandering toward and mentally planning that next trip. Where do we want to go? What scenery do we want to be immersed in? 
For us, being located in the Western US has some very distinct advantages when it comes to planning a trip. You can do a 4-5 day trip and see everything from the ocean, towering pine trees and the pristine desert traveling only a few hours in either direction. It doesn't matter what you want to see...the Western US has it. I'll be honest and say we've been to some really amazing places on our travels. From the friends we travel to the difficulty of the trail is all part of the adventure. But we haven't even scratched the surface of what's out there, waiting for us to explore. 
Here's a few ideas for your next adventure. These range from family weekend getaways to multi-day overland adventures. If you are the social savvy type you undoubtedly follow accounts dedicated to beautiful places and the means of getting there. It doesn't matter if you're a weekend warrior or hard core offroad enthusiast, there's something for everyone.
Moab, UT: This destination is definitely for the offroad enthusiasts and adventurous souls. The area is littered with offroad trails ranging from super easy green trails to the wicked double black diamond. The choices are plentiful and depends on your skill level and offroad savy. Camping in the area is also pretty easy. There are tons of resources and publications covering all aspects of the area. PRO TIP: If you want to raise the bar on your adventure...take the short trip east to Ouray, CO and knock off some of those bucket list trails. 
Mammoth Lakes, CA: Anyone traveling up the 395 between the Sierra Nevada mountains can obviously see the natural beauty. The area is literally covered in National Forests and recreation areas. National Forests offer numerous camping opportunities for zero to minimal fees. Most areas are primitive camping only. Fire roads support 95% of all the more popular areas for camping and other recreation. Be aware that some of the areas have been closed due to the latest fire season. Do your research to find out which trails/roads are open prior to departing. It'll save you a headache.
Northern AZ: Do towering pine tree forests and amazing sunsets spark your interest? This area is by far my favorite to explore. Long winding roads provide spectacular views and endless camping opportunities. Flagstaff and the surrounding areas are perfect for easy going family getaways. For the more adventurous, try your hand at the Arizona Backcountry Discovery Route. High clearance and 4WD will certainly be required for this undertaking. If that undertaking is not on your wishlist then check out the North Rim of the Grand Canyon. Outside of the park is all National Forest and offer camping opportunities in every direction. Pick a point, set your camp and set get ready for the most amazing sunsets.
Regardless whether you are departing for a weekend or an epic overland adventure, be prepared. Let's face it...it's the Western US. It's beautiful and wild. Also, fire restrictions are year-round occurrences in some areas. Know the rules and always pack out what you pack in.