Building Your Personalized Adventure Vehicle for Overlanding, Hunting, Fishing, and More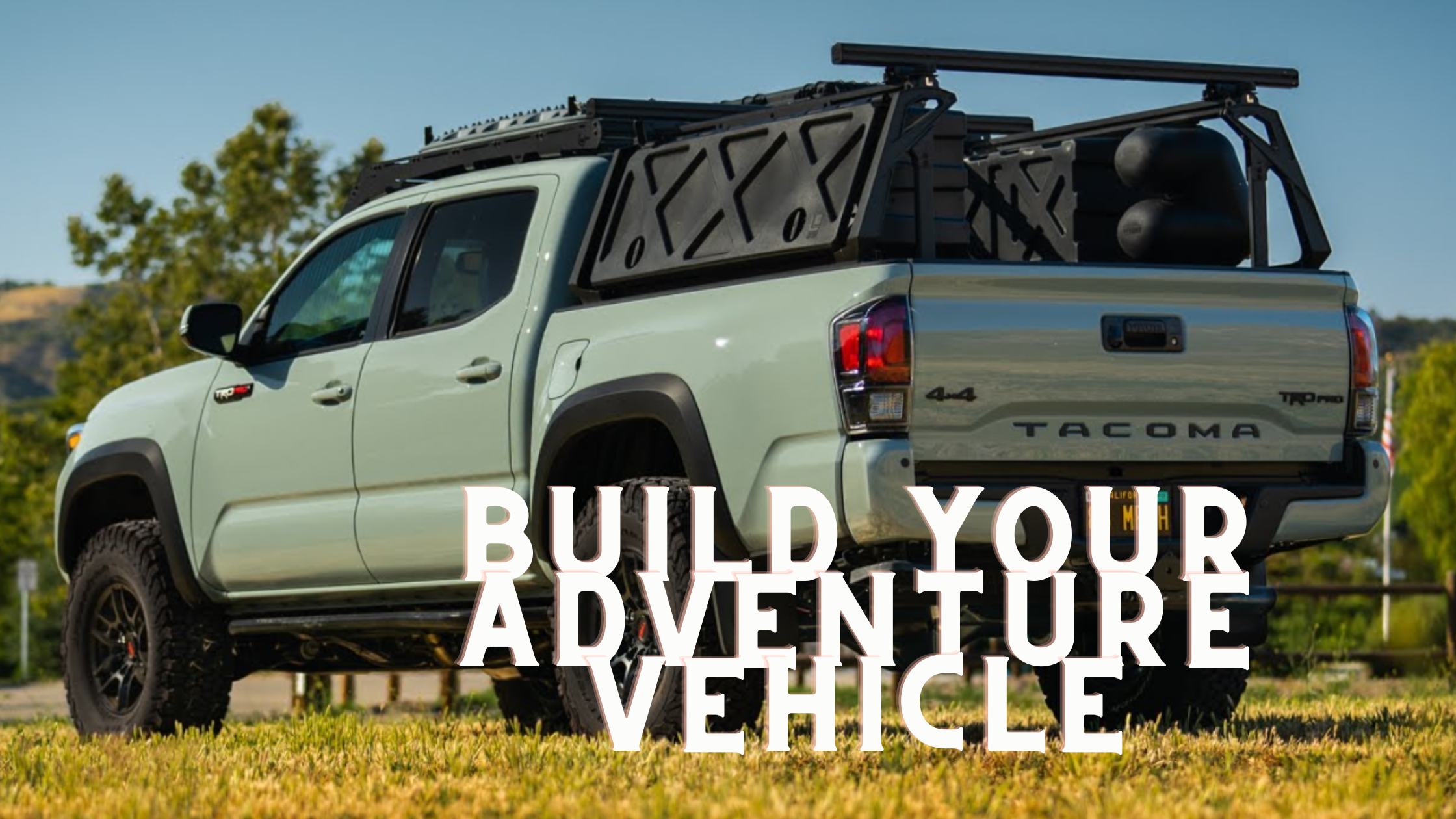 Are you tired of the limitations of your current vehicle when it comes to your outdoor adventures like overlanding, hunting, fishing, or anything else? Having a vehicle that's customized to meet your specific needs can greatly enhance your comfort, convenience, and overall enjoyment. In this blog, we'll guide you through the steps of building your dream vehicle for all your outdoor pursuits.
Step 1: Identify Your Requirements
Before starting the building process, it's important to identify your specific needs. Consider the activities you'll be using the vehicle for, the type of terrain you'll be driving on, and any additional requirements (such as the number of passengers, gear storage, etc.). With a clear understanding of what you need, you can then start planning your build.
Step 2: Choose the Appropriate Base Vehicle
The next step is to choose the ideal base vehicle for your build. Take into account factors such as fuel efficiency, reliability, off-road capabilities, and overall durability. If you'll be doing a lot of off-roading, look for a vehicle with a sturdy chassis and a robust suspension system. If you'll be carrying a lot of gear, opt for a vehicle with a large cargo area.
Step 3: Upgrade with Essential Equipment
Once you have your base vehicle, it's time to add the necessary equipment to make it suitable for your outdoor pursuits. Some popular upgrades include:
Suspension: Upgrade your suspension to handle rough terrain if you'll be doing a lot of off-roading. Consider installing larger tires, a lift kit, and heavy-duty shocks.

Storage: Ensure you have enough storage space for your gear by installing roof racks, bed-mounted tool boxes, and interior storage systems.

Camping gear: For overlanding, make sure you have all the necessary camping gear for a comfortable trip. Consider installing a roof-mounted tent, portable kitchen, and portable shower.

Hunting and fishing gear: For hunting or fishing, make sure you have all the necessary gear for success. Consider installing a winch, gun rack, and fishing rod holder.
Step 4: Accessorize with Essential Equipment
Finally, make sure your vehicle is equipped with the right accessories to make your outdoor pursuits as enjoyable as possible. Some essential accessories include:
Lighting: Ensure safety when driving in remote areas with LED light bars, driving lights, and fog lights.

Navigation: Make sure you have a reliable navigation system for exploring new areas. Consider installing a GPS unit, map, and compass.

Communication: Stay connected even in remote areas with a CB radio, two-way radio, or satellite phone.
Conclusion
Building your personalized adventure vehicle for overlanding, hunting, fishing, and more can be a challenging yet rewarding process. By following these steps and choosing the right base vehicle, equipment, and accessories from GetRiggedCo, you'll be well on your way to creating the perfect vehicle for all your outdoor pursuits.