3 Reasons to always carry a Tembotusk Skottle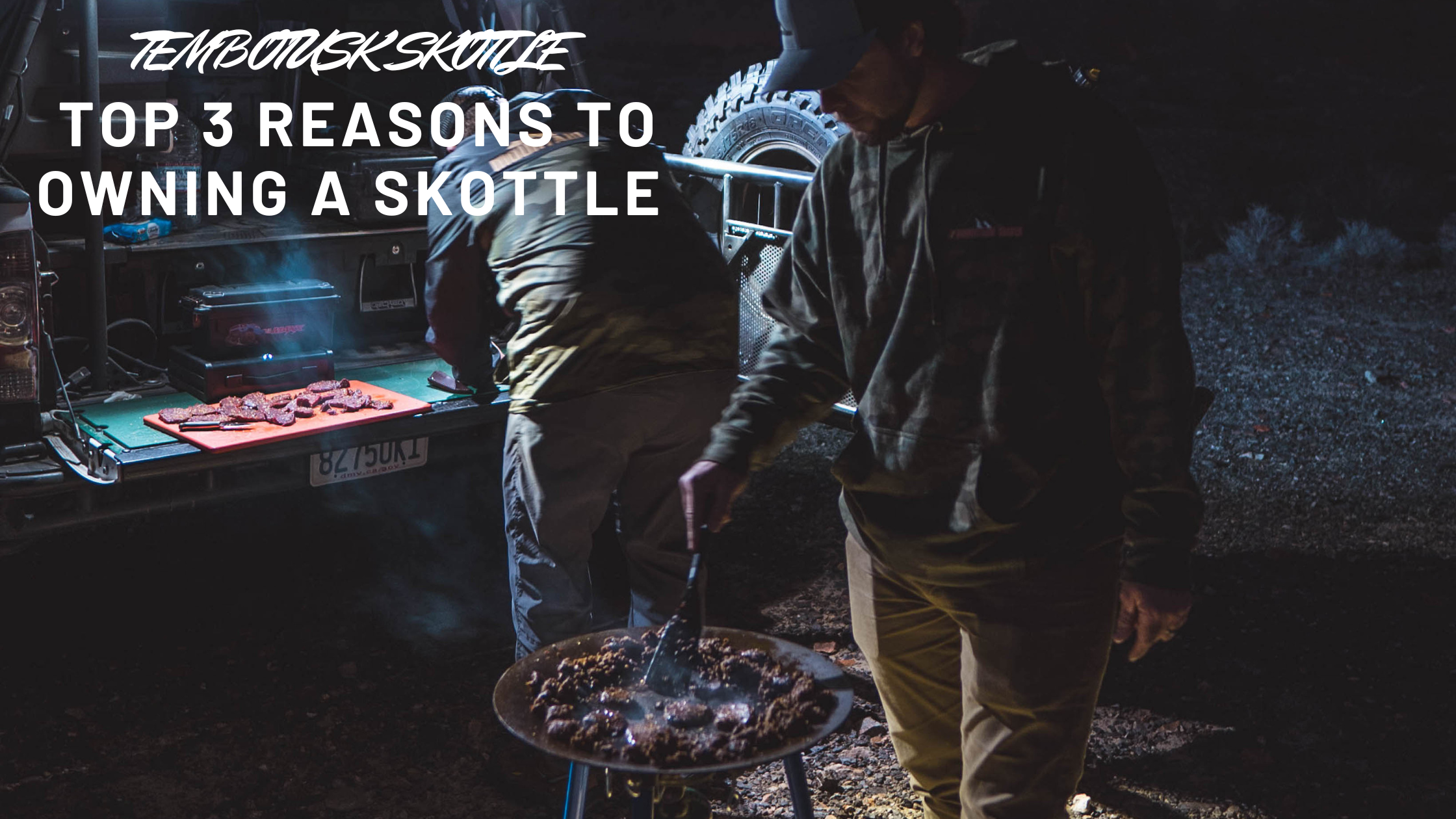 Versatility: The Tembotusk Skottle is a versatile piece of cooking equipment that can be used to prepare a variety of dishes. From stir-frying vegetables to grilling meats and fish, the Skottle can handle it all. Its unique design allows you to cook multiple dishes at the same time, which is perfect for group trips when everyone wants to cook something different. Additionally, the Skottle can be used for both indoor and outdoor cooking, making it an ideal choice for overlanding trips where you need to prepare meals in different environments.

Convenience: Taking a Skottle on your overlanding trips is a convenient choice for many reasons. First, it is lightweight and compact, making it easy to transport in your vehicle. Second, it requires no electricity or propane, which means you can cook anywhere, anytime, without having to worry about finding a power source. Third, it is easy to clean and maintain, which means you can spend more time enjoying your trip and less time worrying about keeping your cooking equipment in good condition.

Enhanced Cooking Experience: Cooking with a Skottle enhances your overlanding experience in several ways. First, it allows you to cook delicious meals in the great outdoors, which is a unique and enjoyable experience in itself. Second, it encourages social interaction and bonding among trip participants, as everyone can gather around the Skottle and help prepare meals. Finally, it provides a sense of self-sufficiency and independence, as you are able to prepare your own meals in the wilderness, away from the comforts of home. Whether you are an experienced cook or just starting out, a Skottle can bring a new level of enjoyment to your overlanding trips.